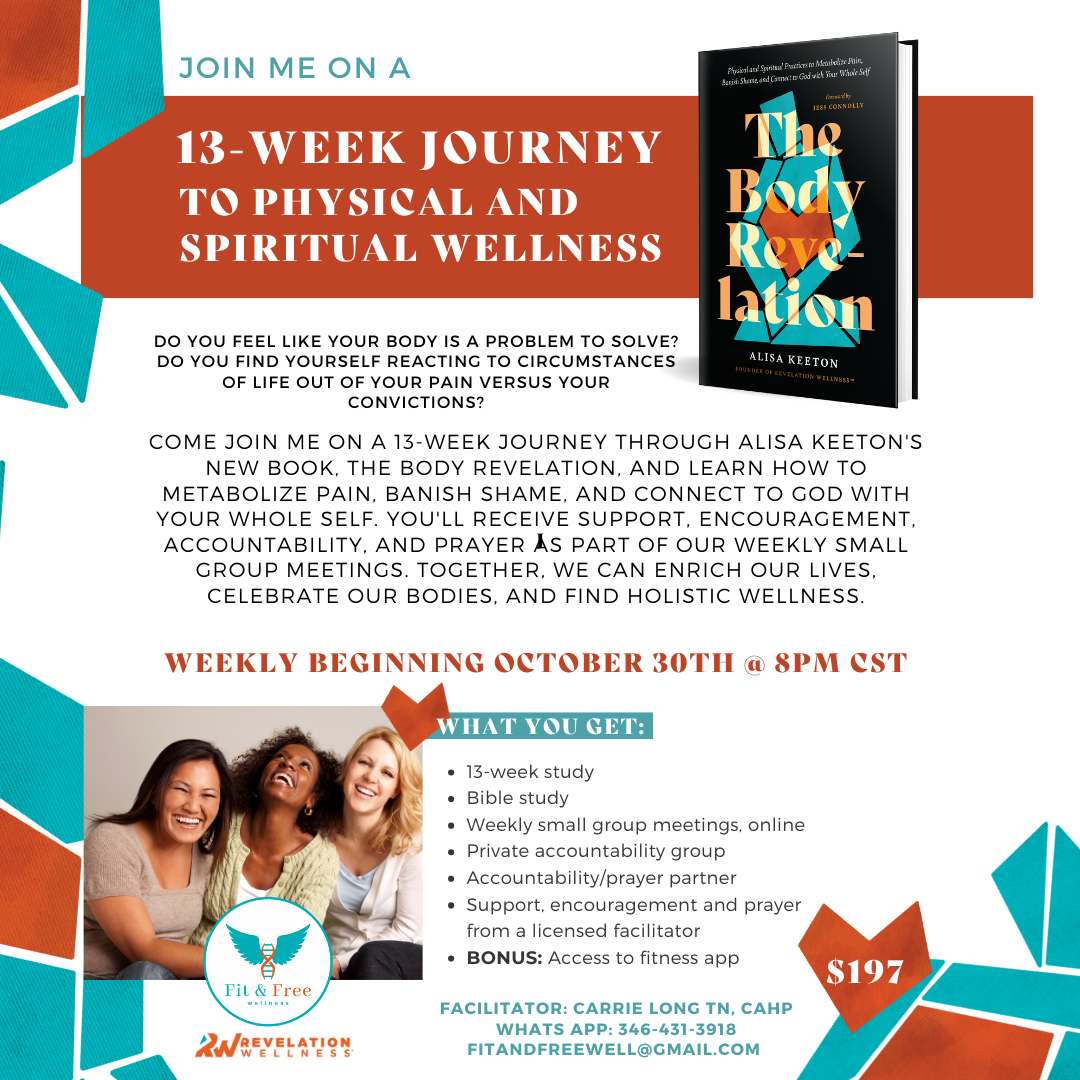 Oct 30, 2023 08:00 PM

–

Jan 29, 2024 08:00 PM

Eastern time
Do you feel like your body is a problem to solve? Do you find yourself reacting to circumstances of life out of your pain versus your convictions?
Come join me on a 13-week journey through Alisa Keeton's new book, The Body Revelation, and learn how to metabolize pain, banish shame, and connect to God with your whole self. You'll receive support, encouragement, accountability, and prayer as part of our weekly small group meetings. Together, we can enrich our lives, celebrate our bodies, and find holistic wellness.
Don't let the bad things that have happened to you rip you off from the good that God has for you! The Body Revelation will take you from feeling stuck in your body to living wholeheartedly.