Oct 18, 2023 08:46 PM Central
Carrie Long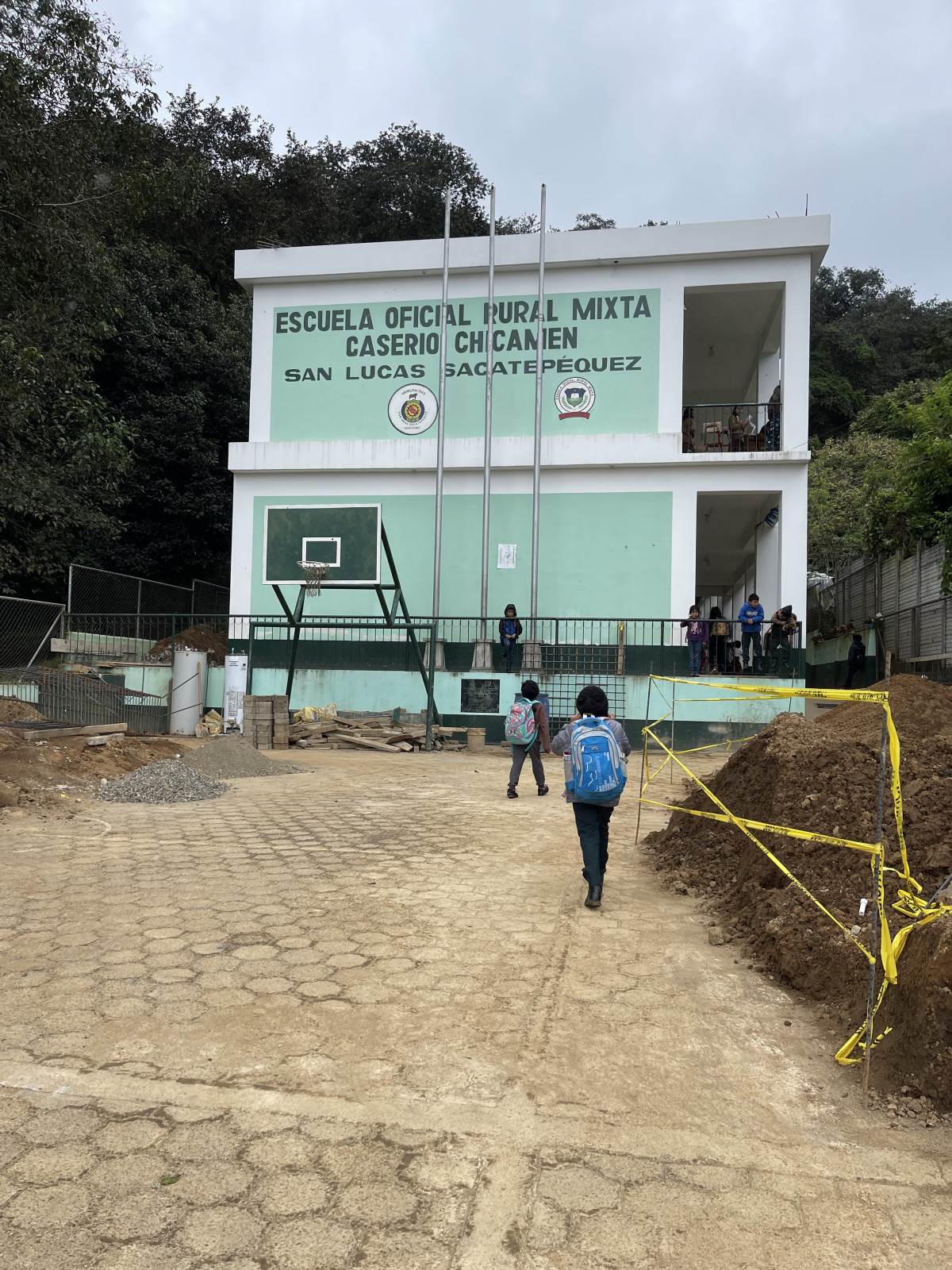 We wanted to take a moment to thank you for your prayers and give you a ministry update. We are on day 17 of political unrest here in Guatemala. We are still safe and, thankfully, protests have reduced significantly, allowing food and necessities to be delivered. There are still pockets of unrest and things to work out, however, we have faith that God is STILL God and He is still good.
During the last few weeks, as we met with other ministries and Guatemalan organizations, not only was our Guatemalan SUV repaired and ready to attempt the trip again back in the states, we began realizing that we will need to be committed to being present here in 2024 because we will be working with students, following the majority of their school calendar which is Jan/Feb-Oct/Nov (depending on the school). This realization meant that it could be quite some time before our entire family was able to be stateside together. While we returned to get the SUV, it would be wise to take a little time to visit with family and update supporters as well, especially since we had a BLAST with out first team in September. We were only going to spend November with you all, however, fast forward, the unrest came and we felt led to go ahead and return stateside in order to maximize our time.
As we prepare to fly back to Texas tomorrow (Taylor's 11th birthday!) to drive the Terracan (SUV) back, visit family and update supporters, we wanted to give you a glimpse into what's in store for our ministry in 2024.
A Beacon of Hope Amidst Unrest
Guatemala, like the rest of the world, has faced its share of challenges, and this recent unrest is a reminder of how important our mission is. In the midst of turmoil, we are determined to continue showing the love of Christ and sharing the Gospel with the most at-risk demographic groups through the provision of basic needs and education.
In the last month and a half here, SO much goodness has transpired and several connections have been made for ministry opportunities next year. We are solidifying plans to work with a Guatemalan ministry who tutors youth, a church and a primary school. The principal of the primary school is also on the leadership team for the mayor of the department in which our property sits. She and her staff are excited about working with us AND our teams. We are thrilled to work alongside them as well. Finally, we are also discussing possible opportunities with our friends at the orphanage next to our future Freedom Center, as well as with the pastor of another church in our vicinity.
So what exactly have we been talking about? Take a moment to check out all that God has been doing.
Our Upcoming Initiatives
Teams and Special Projects: In 2024, we are excited to welcome teams from the United States to work alongside us here in Guatemala. When teams partner with us, they will have an opportunity to chose which special projects they would like to complete, which may include the installation of stoves or the provision of bunk beds and food baskets. Teams will also have an opportunity to join us in our newest initiative in the area of education and empowerment as written below.
Personal Development: In 2024, we'll be focusing on facilitating personal development programs written by John Maxwell and provided through Guatemala Prospera to help people, especially children and youth, discover their potential and purpose, while building character and strong values.
English Classes: Education is a powerful tool, and we have been invited to begin English classes in the schools as well as in the church. As you can imagine, this will bridge language barriers and open up new opportunities for the people of Guatemala. This will be a perfect project for our intern, Riley, to assume.
Welding School: Tyson's passion for mechanics and welding will translate into hands-on training. We're excited to offer welding school for those eager to learn this valuable skill. He is working on a curriculum and gathering information needed to begin this training. We have at least one location in which to begin, serving several groups of youth.
Holistic Health and Fitness: Carrie's passion for holistic health and fitness compliments FII's mission. She has been invited to introduce a fitness class in which she can educate on the foundational pillars of wellness that promote overall well-being while moving bodies and learning to walk in one's identity in Christ.
The Freedom Center - Our Vision
Our future vision remains unwavering - the Freedom Center. This multifaceted ministry center will be a hub for education, empowerment, and freedom. It's our dream to have teams from the United States join us in this incredible mission.
Updates and Staying Connected
We'll keep you updated with our progress and adventures through 2024. Feel free to reach out to us with questions, ideas, or simply to share your support. Your prayers and involvement mean the world to us.
As we pack our bags and prepare to return, we're reminded of the value of education, empowerment, freedom and, especially, love. Thanks for being a part of this incredible mission. We would be honored to meet with you while we are stateside. Stay tuned for more updates and, as always, continue to pray for the people of Guatemala.
Blessings,
Tyson & Carrie Long
Freedom Initiative International